---
Posted on May 5, 2017
---
---
Better Current is trying bring energy autonomy to everyone. JENNi can charge up to four smart phones in about 2 hours. The new smart solar phone charger is launching on crowd funding soon.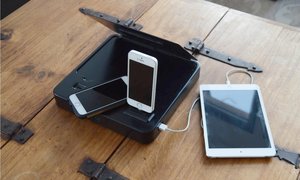 Climate change is being felt around the world. The Center for Social Innovation (CSI) in Toronto has focussed it's latest accelerator on change designed reduce pollution. One of the companies in the program is Better Current. This new company wants to make renewable energy accessible to everyone. To that end Better Current is developing JENNi, which is designed to be the world's first intelligent solar charger for use in apartments, homes and offices.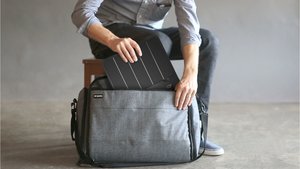 To charge your phone with solar power, simply place JENNi near a window. The solar panel on the case converts the sunlight into electricity using a photovoltaic solar panel. Inside JENNi is an ultra-efficient micro-controller that automatically manages the charge process, ensuring the battery makes optimal use of solar while ensuring it is always fully charge by also being able to charge from the grid if need be. The JENNi mobile application shows how much solar energy is being used to charge their devices.
Pre-Order Today
---